Sunflower Warmer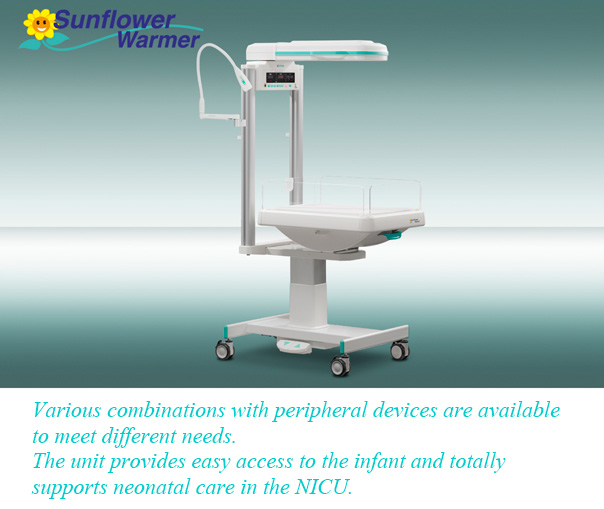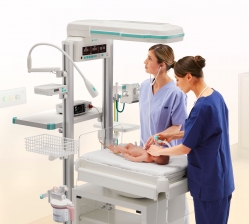 The F-Rail Pole is provided so that various peripheral devices can be attached.




■

More workspace and quick access to the devices are

ensured.
The infant is accessible even from the head side.
The infant's stress caused by noise or a shock is reduced.




■

The baby guards are equipped with rotary dampers

for silent operation.
Sunflower Warmer

Atom's code
Description
61564
AC120V

±10%

61565

AC230V

±10%

Atom's code
Description
61566
AC120V

±10%

61567

AC230V

±10%

Atom's code
Description
61568
AC120V

±10%

61569

AC230V

±10%

Atom's code
Description
61570
AC120V

±10%

61571

AC230V

±10%

Atom's code
Description
61572
AC120V

±10%

61573

AC230V

±10%

Atom's code
Description
61574
AC120V

±10%

61575

AC230V

±10%




Power
requirements
Main body:Customer specified Power consumption:700VA 
Hi-Low stand Power consumption:120VA

Dimensions

Main body




(Hi-Low/Tilt):64(W)×114(D)×177〜197(H)cm




Mattress surface:80〜100cmin height




Main body (Cabinet/Tilt, Cabinet/Steel, Cabinet/Wood):61(W)×106(D)×187(H)cm




Mattress surface:90cm in height




Main body (Stand):73(W)×95(D)×184(H)cm




Mattress surface:*66〜86cm (Available) in height




Main body




(Wall Mount):45(W)×95(D)×30(H)cm




Mattress surface:Depending on the wall mount height

Weight

Hi-Low/Tilt:Approx. 89kg 
Cabinet/Tilt, Cabinet/Steel:Approx. 96kg
Cabinet/Wood:Approx. 85kg
Stand:Approx. 51kg 
Wall Mount:Approx. 20kg